Should you be travelling to Lingshui County on the eastern coast of Hainan, one spot definitely worth visiting is Nanwan Monkey Island, a tropical paradise to thousands of macaque monkeys. The only island-type nature reserve for macaque monkeys in the world, it is home to over 2,500 monkeys and around 400 different kinds of tropical plant.
The island also boasts many special sites, such as the longest transoceanic ropeway in China, thousands of coconut palms, an enchanting sandy beach, natural bathing spots, multicoloured coral reefs, and unique fishing rafts.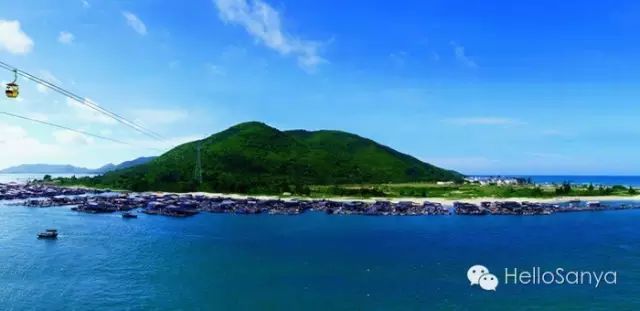 Due to the wild environment, the variety of plants and fruits, and numerous grottos, the island is regarded as the perfect paradise for monkeys. After admiring the wonderful vistas of the monkey island, you can experience a special seafood meal on the fishing rafts that is known as 'the street on the sea'.
The monkeys on the island are used to human interaction and you will find them to be very friendly and approach you when you visit. Be careful though - there have been reports of monkeys snatching sunglasses, hats, water bottles, cameras, and other small items from tourists while looking for food, so make sure you keep all your belongings safe when you visit!
Monkey Island is located 1.5 hours drive from Sanya, costing just over RMB 200 by taxi. There are also buses that run to the island from Sanya via Lingshui.
Admission to Monkey Island is RMB 163 per person, and it is open from 8am to 5pm.